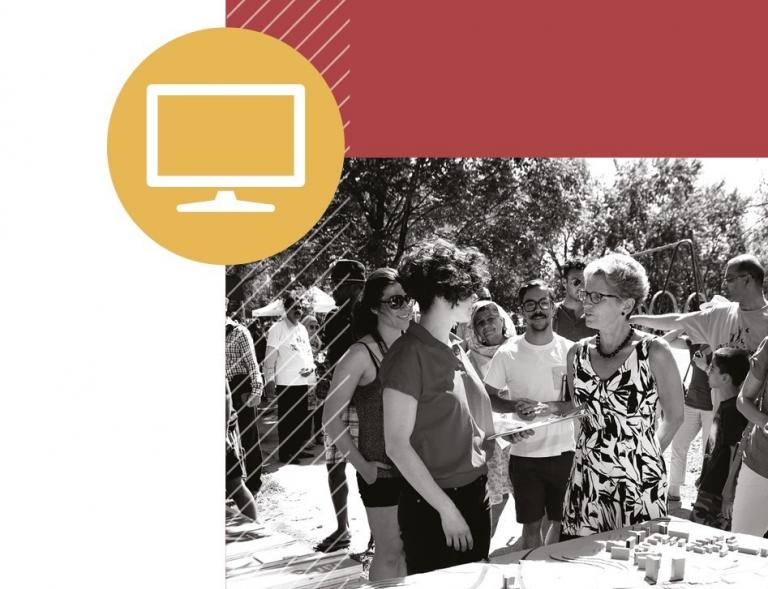 Webinar
Participatory urban planning: an approach to foster the development of healthy built environments
The Active Neighbourhoods Canada (ANC) partnership is launching a webinar series that will provide professionals and decision-makers with key tools for planning and developing healthy communities across Canada. Six webinars, three in English and three in French, will be available for free from mid-June to early November. These webinars will address the participatory planning approach developed by the Active Neighbourhoods partnership, which engages citizens and professionals in building healthy and equitable communities. The series will also introduce tools to implement the participatory planning approach and showcase inspiring projects and policies.
ABOUT THIS WEBINAR
Broadcast: July 10th, 2019 at 1 pm Eastern Time (ET)
Join the inaugural kick-off webinar to learn about participatory planning, a concept in which planning scenarios about active transportation such as biking and walking are privileged to create healthy places.
Considering the ''Designing Healthy Living'' report by Public Health Canada Agency regarding public health improvement and disease prevention, Active Neighbourhoods Canada wishes to provide with the basic notions about participatory planning and development of green, healthy and equitable communities.
DO THE PLANNING AND TRANSPORTATION IN MY MUNICIPALITY HAVE AN IMPACT ON THE RESIDENTS' HEALTH? 
By clarifying the concept of public participation as a first step, we will also explain how it is important towards achieving healthy places for residents. Then, we will show the positive outcomes that community planning can have on Canadians health. Finally, case studies will be presented to show and understand how changes in health and equity in some communities can be conclusive. 
For further information, please contact webinar@ecologieurbaine.net.
It is worth noting that this webinar will be broadcast in French on June 19th 2019 at 1 pm (ET).