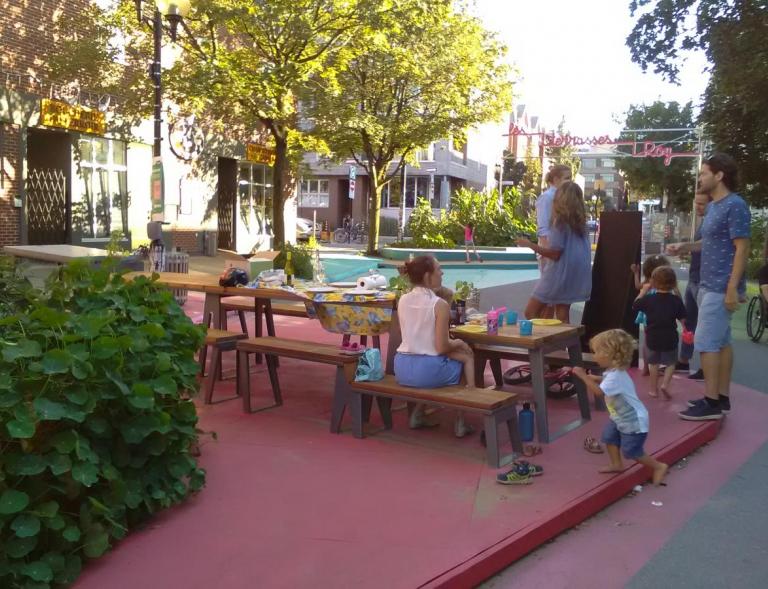 Les Terrasses Roy : rue piétonne exemplaire et modèle de participation citoyenne
Children making sand castles while their parents discuss at a refectory table or picking the herbs from an urban kitchen garden ... Here is a slice of typical life of the Terrasses Roy, a successful pedestrian development, fruit of a participation exercise exemplary citizen.
Continuation of the article published on June 29, 2018, in the online Magazine 100 degrés (in French only).