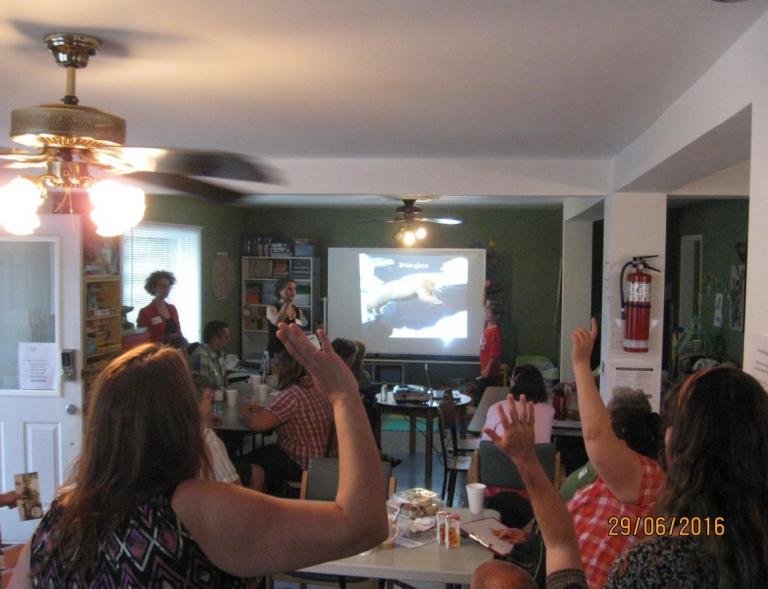 Conference
Transforming the city with and by its citizens
Shawinigan, Québec
In the context of Quebec's adoption of Law 122 to recognize municipalities as local governments, various actions are being taken to increase citizen participation in development projects. Participatory urban planning is a process that has great potential for transforming the city and its neighbourhoods with citizens. The development of the community's ability to make a diagnosis, the identification of solutions and to demand pedestrian and cyclist-friendly development contribute to the development of sustainable neighborhoods on a human scale. Through three examples on various scales, Tristan Bougie, Project Manager and Development at the Montreal urban ecology center, will discuss the characteristics, potentials and challenges of these approaches that call for transforming the public intervention model for healthy ones. habits of life.
The revitalization of Saint-Marc district in Shawinigan: In 2016 and 2017, the MUEC supported the City to improve active transportation, greening and public space in the neighborhood. This project aimed to involve citizens and local stakeholders and professionals of the municipality in the improvement of the portrait-diagnosis of the sector, the development of pilot projects in the public space such as urban agriculture bins or murals and finding solutions to revitalize public spaces.
Transform your city: Through the appropriation of urban spaces through citizen actions, the Transform your City formula acts as a lever for individual action towards a collective movement and helps to create links between citizens, but also bridges between those and the institutions. The starting point is simple: What to do with $ 500 to improve your neighborhood?
Participatory budgeting: The participatory budget is a deliberative process in which citizens, organizations, elected officials and officials decide how to spend a predetermined part of the municipal budget. This process, established in Saint-Basile-le-Grand, Matane, Nicolet and Rimouski, although formal and controlled by the municipalities, makes it possible to transform the public space in a tangible way and opens the door to a redefinition of the power relations between the municipalities. municipal actors.