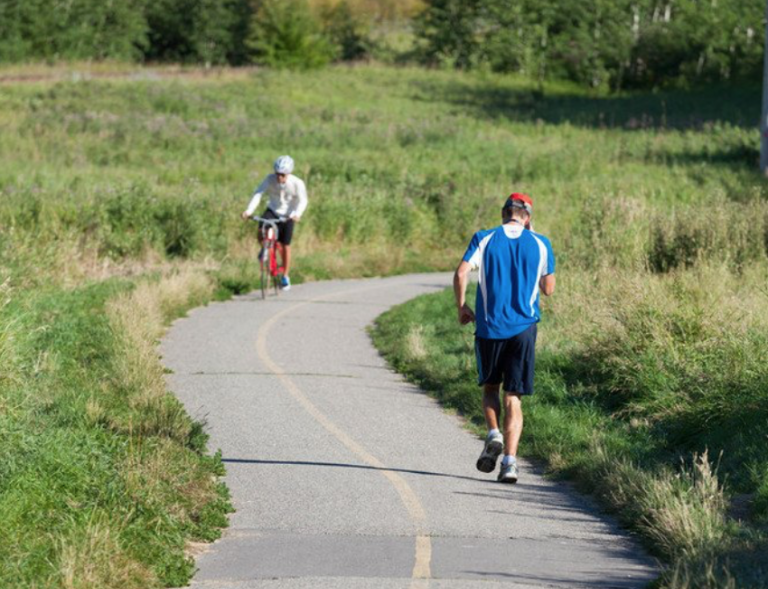 Event
Spaces as places: Creating 8-80 communities for walking, biking, interaction and play
John Dutton Theatre on the second floor of the Calgary Central Library
Join us and guest speakers, Dr. Kay Teschke, Rebecca O'Brien and Celia Lee, for a discussion about what factors make people of all ages and abilities feel comfortable walking and cycling, and how cities can design our spaces to make walking and cycling safer. We'll delve into how The City of Calgary is incorporating this research into our update of the Pathway and Bikeway Plan. The vision for the updated plan is a seamless city-wide pathway and on-street bikeway network that:
• connects people to the places they want to go,
• provides safe, continuous, and efficient non-motorized travel options,
• creates recreational opportunities, and
• supports active transportation.
We'll also explore how spaces and transportation options are connected to economic development, and what citizens are doing in Calgary and elsewhere to create more liveable, loveable communities for residents of all ages to interact and play.
Admission is Free
Event is hosted in the John Dutton Theatre on the second floor of the Calgary Central Library
Doors open at 5:00 p.m.
This event is in partnership with the Federation of Calgary Communities, Alberta Professional Planners Institute and the Canadian Institute of Transportation Engineers.