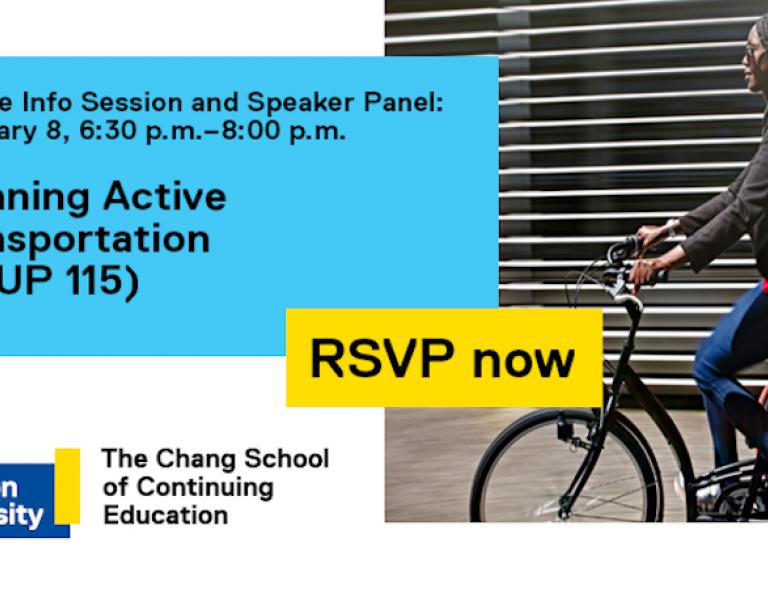 Event
Co-Designing the Active City | Panel Discussion & Course Launch
Ryerson University, Toronto
Join us for a free panel discussion and info session to officially launch TCAT's new course: Planning Active Transportation, at Ryerson's Chang School of Continuing Education. Toronto Star columnist and Spacing Magazine co-founder Shawn Micallef, Sabina Ali of the Thorncliffe Park Women's Committee, and TCAT Director, Nancy Smith Lea will share their diverse perspectives on the topic of Co-Designing the Active City.
Whether it be through the deceptively simple practice of walking within communities to know them, the transformation of a park to reflect local residents, or the launching of a bike hub to foster suburban cycling, each speaker will bring a unique perspective to better understand how planning and design can engage community, build assets, and address needs.
The event will give a taste of Planning Active Transportation (CVUP 115), launching this spring. The course is designed to build your understanding of community engagement through hands-on work with participatory tools, methods, and reflections on cross-sectoral collaboration. It will focus on the importance of equity in urban design and planning, and examine how we work together to create public spaces that reflect people.