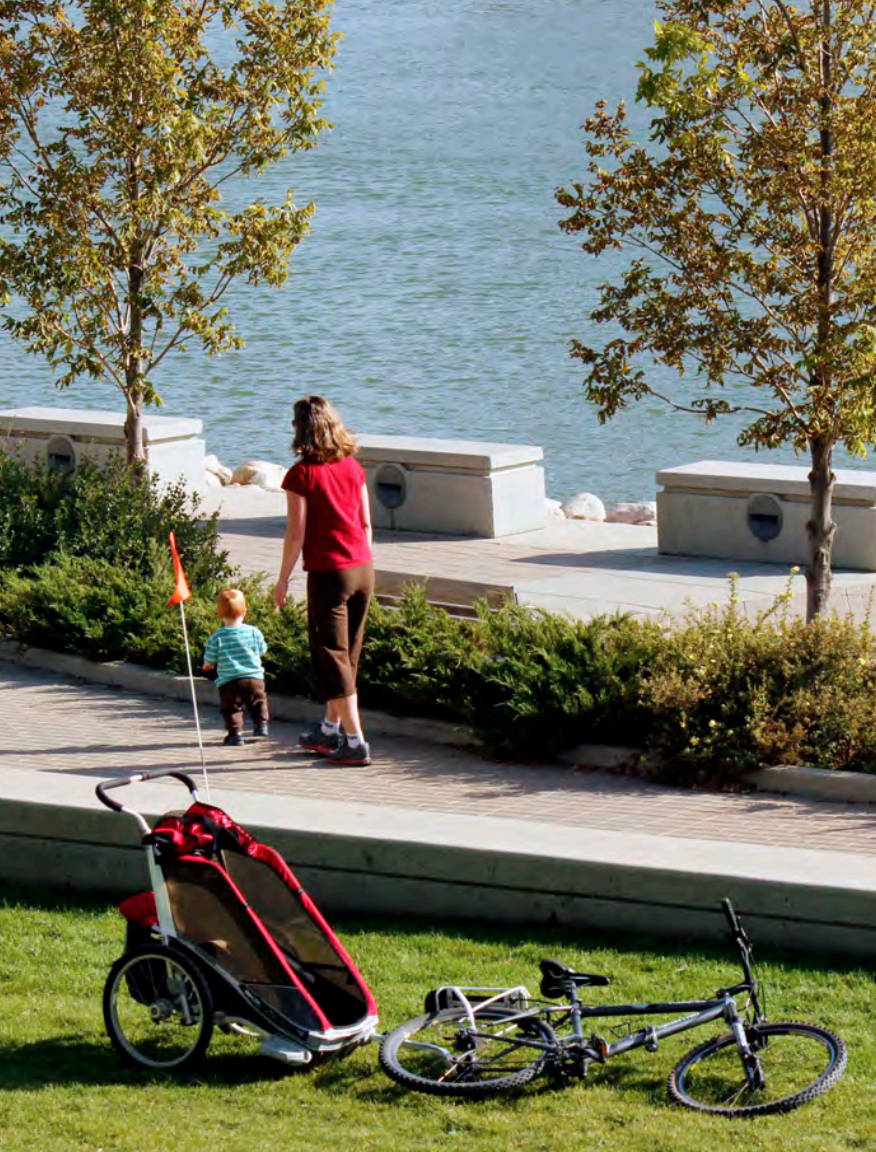 Saskatchewan
Contributors
City of Saskatoon, Active Transportation Advisory Group, Urban Systems Ltd.
Saskatoon Active Transportation Plan
Proactively manage growth to ensure a healthy Saskatoon
"The purpose of Saskatoon's Active Transportation Plan (ATP) is to increase transportation choices within the city and establish a long-term vision for active transportation that complements the City of Saskatoon's (City) existing strategic vision. The ATP is one component of the Growth Plan to Half a Million (Growth Plan). With Saskatoon's population expected to double to half a million people over the next 30 to 40 years, change is inevitable. The Growth Plan is meant to proactively manage this growth and ensure Saskatoon remains a healthy, sustainable, accessible and attractive place to live for future generations" (Pg. 1).
An Active Transportation Plan with an Emphasis on Equity
To demonstrate the need for this plan, an equity analysis and a traffic analysis were conducted by the City of Saskatoon. The equity analysis identified seven neighbourhoods which have higher percentages of vulnerable populations, and therefore require priority active transportation interventions.
The plan includes six major themes: connectivity, safety and security, convenience, land use and growth, maintenance and accessibility, education and awareness. There is also an emphasis on the importance of the economic, health, environmental, societal and safety benefits of active transportation.
A Foundation of Community Engagement and Equity
We like how Saskatoon is working towards health equity from the get-go, so that communities in need are not left behind. They have also placed a strong emphasis on community engagement. An extensive communications and engagement strategy was used to bring awareness and seek input into the Plan. Public engagement occurred through a telephone survey, come-and-go public events, stakeholder workshops, online surveys, targeted engagement of stakeholder groups, a stakeholder advisory committee, and online social media engagement.
Acknowledging that this plan was only approved in 2018, we look forward to seeing how it will be implemented - the groundwork you've laid looks great, Saskatoon!