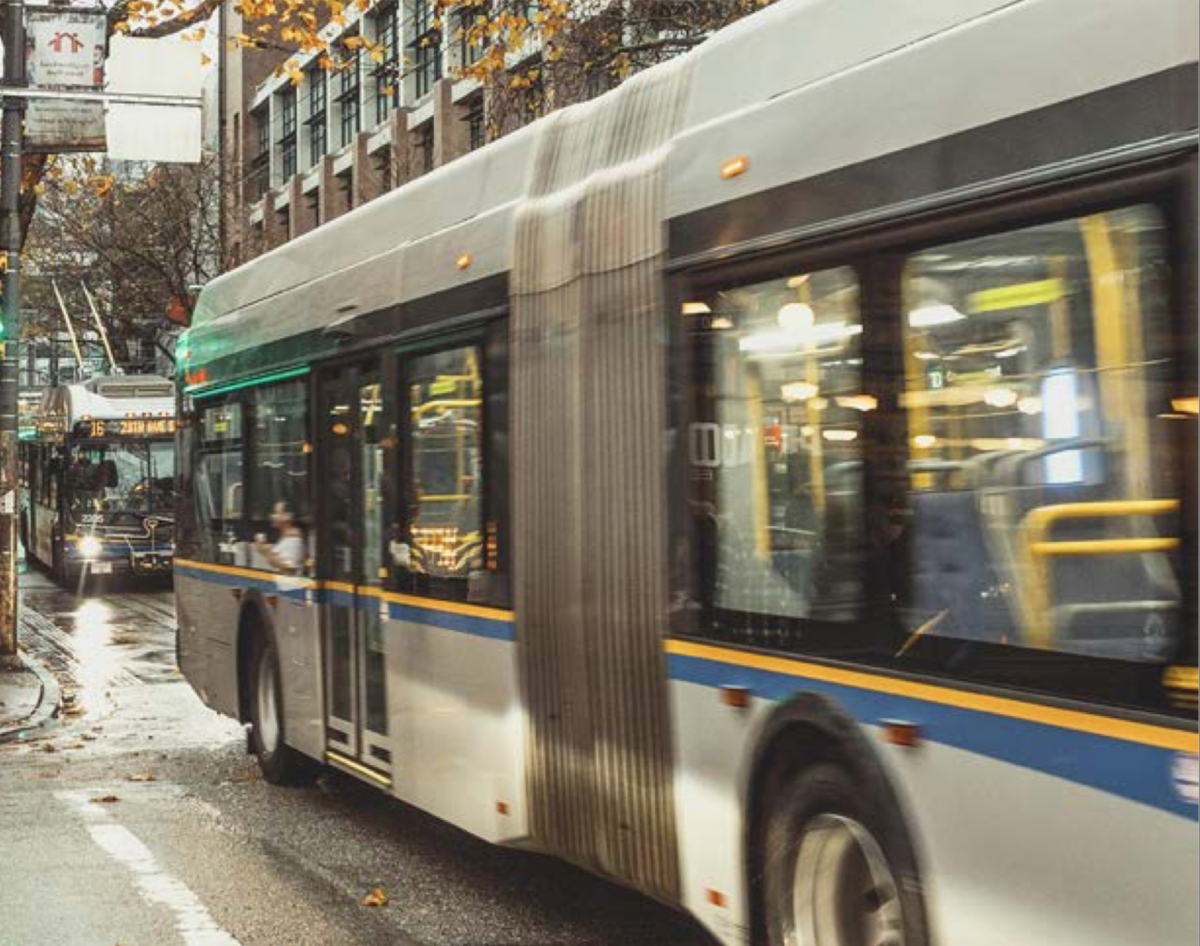 British Columbia
Contributors
Government of Canada, Government of British Columbia, Mayor's Council on Regional Transportation, Metro Vancouver Regional District, and any municipality and other organization that TransLink considers will be affected.
Metro Vancouver TransLink Regional Transportation Strategy
A response to consumer demand
"Delivering the positive change customers demand [by] relieving overcrowding and pass-ups on the transit system."
"Making new investments in every mode of transportation – transit, roads, walking, and cycling."
An integrated, sustainable, and innovative transportation system
This strategy was developed in response to a growing region that needed affordable, accessible, and sustainable transportation choices to improve the livability of their communities. Overcrowding on transit and gridlocks on city streets were of particular concern.  The Regional Transportation Strategy (RTS) was approved in July 2013 after meeting with stakeholders and the public, as well as municipal and regional partners. 
TransLink's RTS aims to accomplish the following goals:
Provide sustainable transportation choices
Support a compact urban area
Foster safe, healthy and complete communities
Enable a sustainable economy
Protect the environment.
TransLink aims to achieve these goals by spending to maintain and expand the transportation system, making the transportation system more efficient and user-focussed, and partnering with key stakeholders to achieve goals. 
These actions assist TransLink in accomplishing its main targets: 
Make half of all trips by walking, cycling and transit.
Reduce the distances people drive by one third. 
Translink investigates all factors that affect their users' experience of the system and their ability to access it, in part through user surveys. TransLink also partners with businesses, to ensure they are enabling users to access jobs, goods, and services in communities across the region. 
The Phase One and Phase Two Implementation Plans map out key investments and actions to support the 10-Year Vision. Previous funding sources were not able to keep up with inflation and the growing demand for transportation. In this plan, regional funding is raised by making modest and balanced changes to fees and taxes among diverse stakeholders: Metro Vancouver residents, affected transit users, drivers, property owners and real estate developers.
Specific action items with substantial results
Phase One of the Ten-Year Vision was made possible by a $370 million commitment from the Government of Canada, and a $245 million commitment from the Government of British Columbia. The regional share of funding came from TransLink and other local resources (including borrowing), gas tax revenues set aside from the Greater Vancouver Regional Fund, fares from increased transit ridership and the sale of excess property. 
The $2 billion of Phase One funding was directed towards expanding transit services, transit infrastructure and improvements for roads, cycling, and walking.  It resulted in the highest increase in transit ridership in Metro Vancouver compared to any other region in Canada and the United States in 2017. Phase One also saw the following highlights: 
More frequent service or other improvements on more than 60 different bus routes and LRT Lines
85,000 additional trips available on HandyDART
More SeaBus service to provide sailings every 15 minutes, every day of the week
$13 million to municipalities for improvements to major roads
$10 million to municipalities for improvements to walking and cycling infrastructure.
Phase Two was made possible by commitments from the Government of Canada and Government of British Columbia at $2 billion and  $2.5 billion respectively. Similar to Phase One, the regional share comes from TransLink and other local government resources. The following changes contribute to an average of $43 million per year in regional funding:
Transit fare increase: 10 to 15 cents on a single fare and 50 cents to $1 on a monthly pass
Parking sales tax increase: a 3% increase to parking sales tax
Property tax increase: an increase to property taxes, estimated at $5.50 per average household
Development cost charge (DCC): an increase in annual revenues generated by the DCC for transit
Commercial revenues: collection of new commercial revenues (retail, filming, fibre optics) around SkyTrain infrastructure.
Phase Two is estimated to result in $7.3 billion of transportation improvements in 2020 and 2021. A Phase Three will allocate funding for 2022 - 2026. 
Way to scale up, Vancouver!