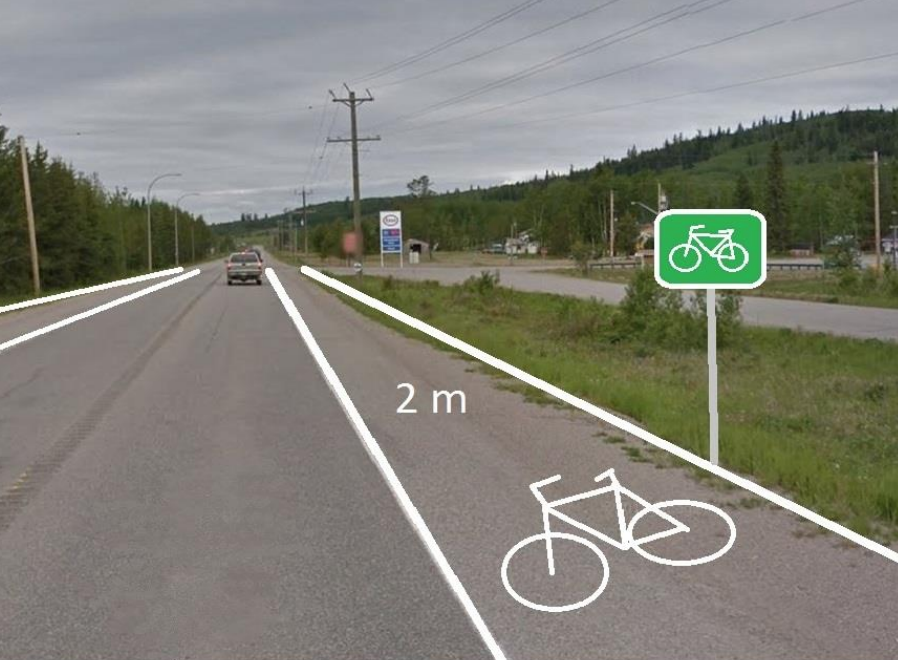 British Columbia
Contributors
Ministry of Transportation and Infrastructure
Investing in quality of life with economic spinoffs
"We're enabling municipalities of all sizes to encourage and promote active lifestyles and viable transportation options for B.C. families." - Todd Stone, Minister of Transportation and Infrastructure
"Funded projects promote cycling to work, school or errands. Cycling infrastructure improves safety and reduces traffic congestion and greenhouse gas (GHG) emissions. Cycling infrastructure projects can also generate tourism-related traffic based on their proximity to amenities and points of interest for tourists, and through linkages to other communities" (Province of British Columbia, 2018, para.5).
Substantial investment for substantial benefits
Bike BC provides funds for towns and cities that want to invest in cycling infrastructure projects. It covers 50% of project costs, up to a maximum of $1 million.
Projects are selected based on how well they align with best practices, address the benefits of cycling infrastructure, and make use of important opportunities. Communities that apply for  funding should encourage cycling to work and for tourism in order to effect positive change in traffic congestion, decrease gas emissions, economic development, and healthier living. Contributing to connected transportation networks is encouraged. Communities should also focus on safety for cyclists. Separated bike paths are prioritized, followed by "cyclist/pedestrian bridges and overpasses, buffered bike lanes that can be separated by physical barriers such as parked vehicles, bike lanes, shoulder bikeways, and shared roadways". Projects that work with scheduled capital projects are also preferred.
"Above all, try something." 1
Bike BC has funded 117 projects, including "bike lanes, separated bike paths, share roadways, shoulder bikeways and bicycle/pedestrian overpasses", aligning, for the most part, with current best practices on designing for safety and user-friendliness.  Detailed examples of funded projects are available here, while a comprehensive list of projects is available here.  A recent success story - unveiled in October 2018  - involves a $770,000 project in Kelowna, BC that transformed a rail line into a bike pathway, and provided cycling access to UBC Kelowna students.  Prior to this, cyclists could legally cycle to school on a busy highway used by transport trucks (see some of the engagement by Transport Canada on vulnerable users here), or illegally use a private road.  We like how this policy used a thorough engagement process, is a core part of the BC budget, and has funded real change and experimentation on the ground, by providing communities with seed money to become healthier places.  
Way to go BC!  
1 Franklin R. Roosevelt